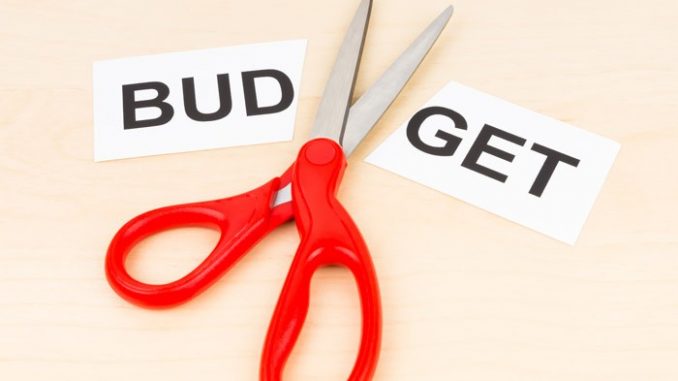 As any rheumatologist knows, most non-medical individuals don't really know what 'rheumatology' is.  Not so much of a bad reputation, as no reputation.  Relatives and friends don't usually understand it, often considering it a non-operative branch of orthopaedics, with rheumatologists seen as experts in twisted ankles, wrist sprains, and tennis elbows.  Perhaps this was the case 20 years ago, but today soft tissue musculoskeletal symptoms are a world away from the complex immunology underpinning the innovative and expensive medicines we now use to treat rheumatic disease.
British rheumatologists, from the humble and highly pressurised infrastructure of the National Health Service (NHS), pioneered the use of anti-tumour necrosis factor (TNF) and the B cell targeted therapy with rituximab in rheumatoid arthritis, changing the lives of patients the world over and vastly enriching the pharmaceutical industry.1,2 In 2014, three of the four top-selling drugs globally were anti-TNF therapies, with combined sales of $32.2 billion.3 In an official report of 2015–2016, NHS drug expenditure for all drugs across sectors, in secondary care, has medicines for rheumatic disease at positions 1 (adalimumab, £416,647,800), 3 (etanercept, £230,588,300), 5 (infliximab, £178,179,200), and 6 (rituximab, £155,893,300), indicating that whilst rheumatology may not have much of a presence in the psyche of our friends and families it certainly dominates drug budgets in the UK and beyond.4  However, the last few years of austerity, and now the threat of Brexit, have brought serious concerns that UK patients may not have access to the life-changing drugs that they need. The NHS is under intense funding pressure, and this has led to the announcement of a new £20 million-a-year cap on the cost of new drugs by NHS England, already agreed by the National Institute for Health and Care Excellence (NICE).5 This cap will trigger a review of the medicine after £20 million is spent, even if prescribed under NICE approval, and could lead to a ban in further prescribing of the drug.  In response, the Association of the British Pharmaceutical Industry (ABPI) has accused the NHS of denying patients access to life-changing medicines when compared to French and German patients, who are "five times more likely to receive new medicines in the first year of issue than those in the UK."6 Given this, and the move of the European Medicines Agency (EMA) from the UK post-Brexit and the subsequent knock-on effect of this on the UK's Medicines and Healthcare products Regulatory Agency (MHRA), it is difficult to see the UK as an attractive place for investment in drug discovery and clinical trials.7
In the UK, rheumatologists have thus far been relatively fortunate compared to many other European states in their access to biologic drugs for their patients via NICE but only for strictly limited indications.8 However, if you need to use a biologic for an off-licence or non-NICE approved indication you must apply directly to NHS England on a named patient basis.   Strict criteria apply and the patient must be considered sufficiently exceptional to another patient at the same stage of the same condition to warrant treatment without setting a precedent.9 When funding is declined, an alternative treatment is not suggested and often there is not one, leaving the rheumatologist and their patient frustrated and in despair.  If your patient has a rare disease and the drug is not NICE-approved and yet there are >20 cases nationally, your request will also be denied. It is an increasingly impossible situation for many rheumatologists and even more so for our patients, as it most often occurs in those who have very rare or life-threatening conditions. Take the case recently highlighted in the UK media regarding the refusal of NHS England to fund the interleukin-1( IL-1) antagonist anakinra in a young woman with the hereditary periodic fever syndrome TNF-receptor associated periodic syndrome (TRAPS).10 TRAPS is a very unpleasant disease causing episodic attacks of severe inflammation, pain, and disability, but its most feared complication is systemic AA amyloidosis, occurring in up to 25% of cases.11 Recent consensus recommendations from the international autoinflammatory expert community, part of the European project Single Hub and Access point for paediatric Rheumatology in Europe (SHARE), concluded with 100% agreement that IL-1 blockade was beneficial in the majority of those with TRAPS and yet this is not sufficient to meet NICE approval as it is not clinical trial data.12 This is a hugely frustrating situation for rheumatologists in similar situations with other rare diseases because, of course, in rare diseases clinical trial data per se, let alone that of sufficient power to satisfy NICE, is not easy to obtain, lagging far behind drug discovery in many areas of medicine. To put the case of TRAPS into financial context, the annual cost of anakinra to the NHS is the same as that for anti-TNF at ~£9,500 per annum. AA amyloidosis causes nephrotic syndrome, renal failure, and the requirement for renal replacement therapy and transplant if appropriate. The cost of dialysis in the UK is £30,800 per annum.  The cost of renal transplantation is approximately £17,000.13 It seems a logical, cost-effective solution, even without considering the patient's quality of life and their ability, when well, to be productive members of society.
So, what can we as rheumatologists do to help arguably our patients who are most in-need, and how do we prevent them becoming innocent victims of political ideology and reconstructed borders? The solution is not easy and will take up our other most precious commodity: time. We need to continue the long tradition of being our patients' advocates. We must be forward thinking. We must work hard to continue European and wider collaborations in the post Brexit era and to share our data in order to create the most robust evidence base we can for the efficacy of these drugs in off licence indications. We must be willing to conduct drug trials in our clinics and to embrace cheaper biosimilar alternatives for our patients and we must ensure that everyone understands that rheumatology has changed and costs money. We need to ensure that our speciality gets the recognition that it deserves.
Dr Taryn Youngstein
Rheumatology Registrar, London
@TYoungstein
References
Arthritis Research UK. The development of anti-TNF therapy. 2017. Available at: http://www.arthritisresearchuk.org/research/our-research-achievements/the-development-of-anti-tnf-therapy.aspx. Last accessed: May 2017.
Edwards IC et al. Efficacy of B-cell-targeted therapy with rituximab in patients with rheumatoid arthritis. N Engl J Med. 2004;350(25):2572-81.
Mahajan PB. Recent Advances in Application of Pharmacogenomics for Biotherapeutics. AAPS J. 2016;18(3):6015-11.
Health and Social Care Information Centre. Prescribing Costs in Hospitals and the Community. 2016. Available at: http://www.content.digital.nhs.uk/catalogue/PUB22302/hosp-pres-eng-201516-report.pdf. Last accessed: May 2017.
BBC News. NHS to introduce £20m cap on new drugs. 2017. Available at: http://www.bbc.co.uk/news/health-39285449. Last accessed: May 2017.
Hugh Pym. Are NHS Patients getting the best medicines?. Available at: http://www.bbc.co.uk/news/uk-39740784. Last accessed: May 2017.
Patrick Wintour. Countries line up to host European Medicines Agency after it leaves UK. Available at: https://www.theguardian.com/world/2017/feb/15/countries-host-european-medicines-agency-leaves-uk-post-brexit. Last accessed: May 2017.
Putrik P et al.; Working Group 'Equity in access to treatment of rheumatoid arthritis in Europe'. Inequities in access to biologic and synthetic DMARDs across 46 European countries. Ann Rheum Dis. 2014;73(1):198-206.
NHS England. Generic policies. Available at: https://www.england.nhs.uk/commissioning/policies/gp/. Last accessed: May 2017.
Joe Sheppard. Two sisters whose rare skin disease causes their flesh to erupt in angry sores and leaves them so tired they can't lift their head from the pillow are denied NHS treatment. 2017. Available at: http://www.dailymail.co.uk/news/article-4437684/NHS-denies-treatment-sisters-rare-skin-disease.html#ixzz4i045lfHv. Last accessed: May 2017.
Hull KM et al. The TNF receptor-associated periodic syndrome (TRAPS): emerging concepts of an autoinflammatory disorder. Medicine (Baltimore). 2002;81(5):349-68.
ter Harr NM et al. Recommendations for the management of autoinflammatory diseases. Ann Rheum Dis. 2015;74(9):1636-44.
National Kidney Foundation. Transplantation Cost Effectiveness. 2010. Available at: http://www.kidney.org.uk/archives/newsarchive-2/campaigns-transplantation-transcost-effect/. Last accessed: May 2017.