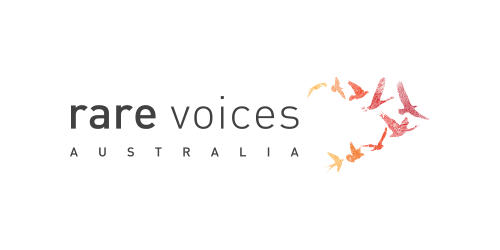 Australian children living with rare diseases: experiences of diagnosis and perceived consequences of diagnostic delays.
New paper from Orphanet J Rare Dis. 2017 Apr 11;12(1):68. doi: 10.1186/s13023-017-0622-4.
Zurynski Y1,2, Deverell M3,4, Dalkeith T3,5, Johnson S4, Christodoulou J6,7,8,9, Leonard H10, Elliott EJ3,4; APSU Rare Diseases Impacts on Families Study group.
Abstract
BACKGROUND:
Children and families living with rare disease often experience significant health, psychosocial, economic burdens and diagnostic delays. Experiences appear to be constant, regardless of the specific rare disease diagnosis. Systematically collected Australian data to support policy response on rare diseases are scarce. We address this gap by providing survey results about 462 children aged <19 years living with approximately 200 different rare diseases.
RESULTS:
Of 462 children, 96% were born in Australia, 55% were male, median age was 8.9 years (0-18.2). Four-hundred-and-twenty-eight (93%) had received a definitive diagnosis but 29 (7%) remained undiagnosed. Before receiving the correct diagnosis 38% consulted ≥ 6 different doctors. Among those with a diagnosis, 37% believed the diagnosis was delayed and 27% initially received a wrong diagnosis. Consequences of delayed diagnosis include anxiety, loss of reproductive confidence because of an ill-defined genetic risk, frustration and stress (54%), disease progression (37%), delays in treatment (25%) and inappropriate treatments (10%). Perceived reasons for diagnostic delays included lack of knowledge about the disease among health professionals (69.2%), lack of symptom awareness by the family (21.2%) and difficulties accessing tests (17.9%). Children with inborn errors of metabolism were less likely to have a delayed diagnosis compared with other disease groups (Chi-Sq = 17.1; P < 0.0001), most likely due to well-established and accessible biochemical screening processes. Diagnosis was given in person in 74% of cases, telephone in 18.5% and via a letter in 3.5%. Some families (16%) were dissatisfied with the way the diagnosis was delivered, citing lack of empathy and lack of information from health professionals. Psychological support at diagnosis was provided to 47.5%, but 86.2% believed that it should always be provided. Although 74.9% of parents believed that the diagnosis could have an impact on future family planning, only 44.8% received genetic counselling.
CONCLUSION:
Parents of children living with rare chronic and complex diseases have called for better education, resourcing of health professionals to prevent avoidable diagnostic delays, and to facilitate access to early interventions and treatments. Access to psychological support and genetic counselling should be available to all parents receiving a life-changing diagnosis for their child.
KEYWORDS:
Australian; Child; Diagnosis; Diagnostic delays; Experiences; Families; Rare diseases
Download the full paper here: https://www.ncbi.nlm.nih.gov/pmc/articles/PMC5387276/